Enterprise and Business Game
Teams of students run a manufacturing business for the day, taking on the roles of CEO, Head of Marketing, Accountant etc.
Curriculum Topics: Number, Statistics.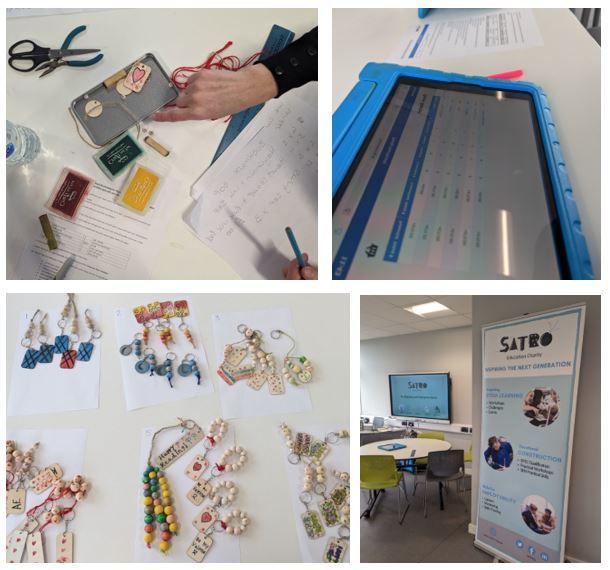 How the day works?
Teams of students run a manufacturing business for the day, taking on the roles of CEO, Head of Marketing, Accountant etc. They will:
Manufacture products, buy supplies and sell their products
Produce marketing campaigns and win orders from buyers
Manage their finances and operate their bank account
Deal with emergencies e.g. stock market crash or a strike
The day is fast and furious, sometimes stressful (just like the real working world!) and hugely exciting for students and teachers.
SATRO Business Games are suitable for all abilities. All our games are delivered by expert staff who will bring with them all the equipment required, and involve volunteer business people from all areas of the working world, giving young people a chance to talk to 'business ambassadors' about their day jobs.
Run by SATRO tutors and supported by industry volunteers where appropriate.
What are the benefits of this activity?
How Students Benefit:
Engages them in problem solving and working to tight deadlines, individually and in teams
Brings Numeracy and Literacy to life in a practical, hands-on way
Understand job roles and how a business works
Gives them experience of working with business people and an opportunity to discuss careers.
How Teachers Benefit:
Helps enhance the national curriculum and reinforce learning objectives
Links the curriculum to career opportunities
Enables teachers to develop links with businesses for the future
Contributes towards continuous professional development programmes.
How Schools Benefit:
Assists with meeting requirements to achieve specialist status in Business & Enterprise
Helps enhance the schools' reputation
Develops links to local companies through the business volunteers involved in the activity.
How much does it cost?
A full day at school for a group of up to 120 students. Please contact us to discuss specific requirements as delivery can be flexible to meet needs.
Secondary State & SEN discounted*
£800/ full day
£450/ half day
Bookings on 2 consecutive days 10% discount
3 or more bookings made in same enquiry 20% discount
Events with over 150 students requiring an additional tutor + 25%
Independent Schools £950/ full day, £525 half day
* As part of SATRO's charitable purpose (smaller SEN groups can apply for primary rates)
We may have funding available to support your ability to take part in this workshop particularly for schools with high levels of Pupil Premium/SEN. Please enquire when booking.