Charitable Trusts

We are supported by a range of charitable trusts, both big and small, whose objectives can be realised through SATRO's work.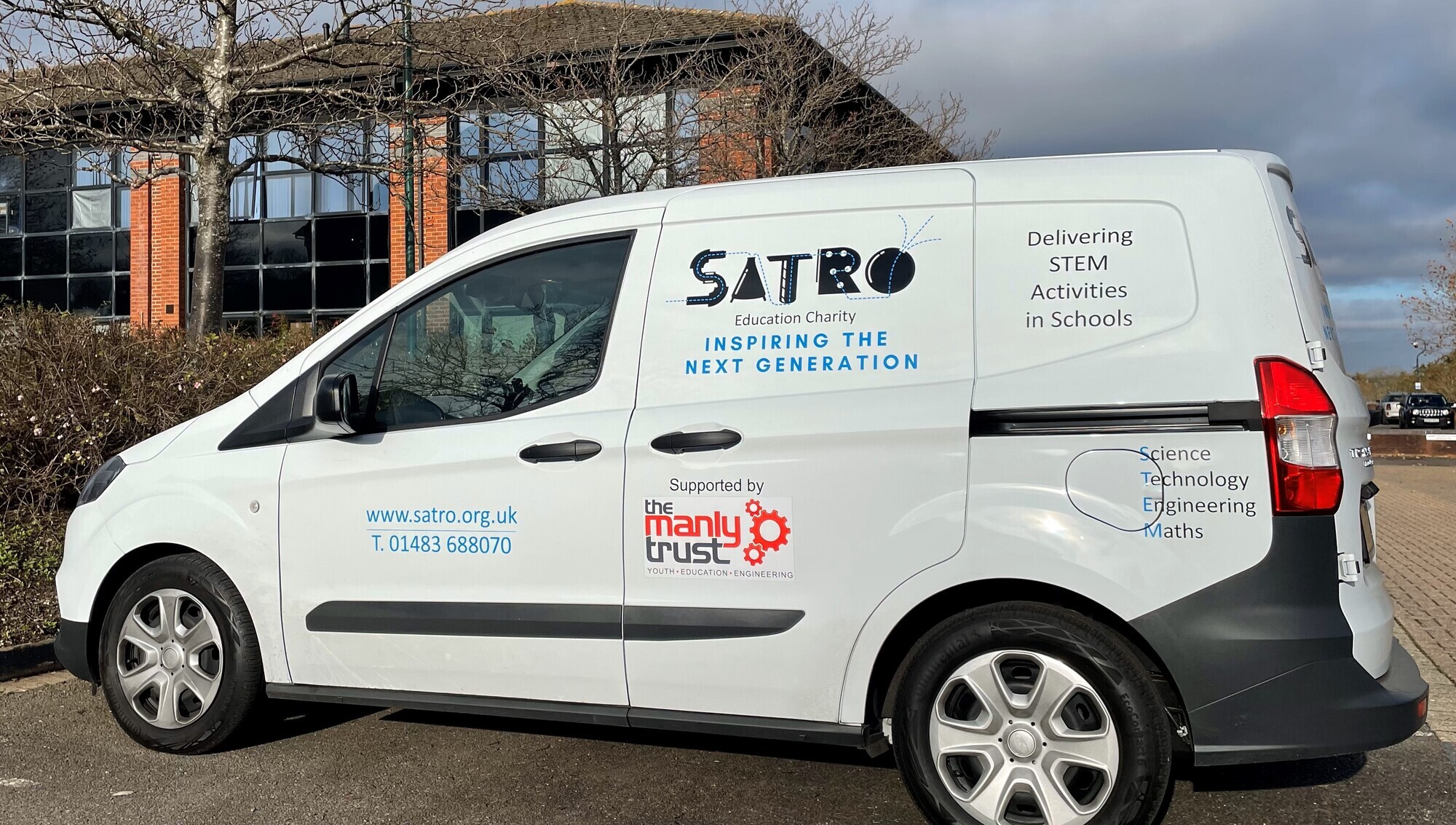 Supporting The Next Generation
Our Charitable Aims
Our charitable aims are to educate young people in science, technology, business practice and associated skills. Today we work in Surrey, Hampshire, Berkshire, Oxfordshire, Middlesex and into the London Boroughs providing activities, events and qualifications to primary, secondary and post-16 students. We work with all abilities and within all settings from mainstream to special needs, and pupil referral units to alternative provision.
A key focus for us as a charity is to bring our work to elements of the disadvantaged student population lacking access to opportunities. This may be access to activities which cultivate their interests or guide their pathways for the future. We work with those at risk of being left behind within society and by the education system, to those with specific needs who require additional support in their learning. Providing access to learning, inspiration and mentoring that has the potential to broaden their horizons and challenge their future aspirations.
We seek funding support for investment in assets, core and programme funding of our continually developing offer to the next generation.
How You Can Help

SATRO is a regional charity with a turnover in excess of £650,000 per year, we receive no government or local authority funding. We successfully support circa 10,000 young people each year inspiring them to understand more about the world they live in and the technology they use, challenge their perceptions of the world of work and support their employability skills development.
Working with charitable trusts we are able to focus on key areas of interest:
Areas of skills development: STEM, Construction, Enterprise, Employability;
Young people with a specific need: disadvantaged, disengaged, special needs;
Supporting key themes of the moment: sustainability, climate change, health.
We seek support to enable a sustainable long term strategy which engages our local and regional community as we work with both business and schools. In particular we seek funding towards:
Our Primary STEM Programmes which offer outreach workshops and activities to students (8-11) who do not have access to this type of hands-on, inspirational learning with industry volunteers;
Our Mentoring programme which pairs business volunteer mentors with students (12-14) who need encouragement to seek their full potential;
Our Mobile Construction Classroom which provides vocational and life skills to students (14-19) who may be disengaged, disadvantaged or have special needs;
Our Research Work Placement Scheme in which selected post-16 students (16-17) are given the opportunity to work with STEM professionals on a project during the Summer;
Investment in our fleet of vans which makes all we do mobile, taking learning directly to schools and equipment into the classroom.
We regularly update our strategy to remain relevant to the young people we work with and continually seek investment to ensure that we are able to extend our reach to all who need our support.

Benefits Of Working With SATRO
SATRO is a long-standing and well known charity with the support of business, schools, local and regional authorities and business organisations. Our patrons and trustees act as ambassadors for our work and ensure that our charitable aims are met.
We offer the following to all our charitable funders:
A direct relationship with SATRO to give you visibility of your impact;
Comprehensive feedback and impact reporting;
The opportunity to attend events and activities to observe first hand as our guest;
Recognition in our Annual Impact Report, on relevant marketing materials and potential nominations at our SATRO Awards.