Vocational Construction
Our construction classrooms come weekly to your site to teach practical hands-on construction skills. We provide all the tools, equipment, materials and training across all abilities. Our tutors have experience in the industry and teaching. They have chosen to work with us to inspire the next generation in construction.
We provide a range of practical units: Joinery, Electrics, Plumbing and brickwork. A good basis is provided in Health and Safety across all units and we aim to introduce opportunities to learn from real-world experiences from our industry partners.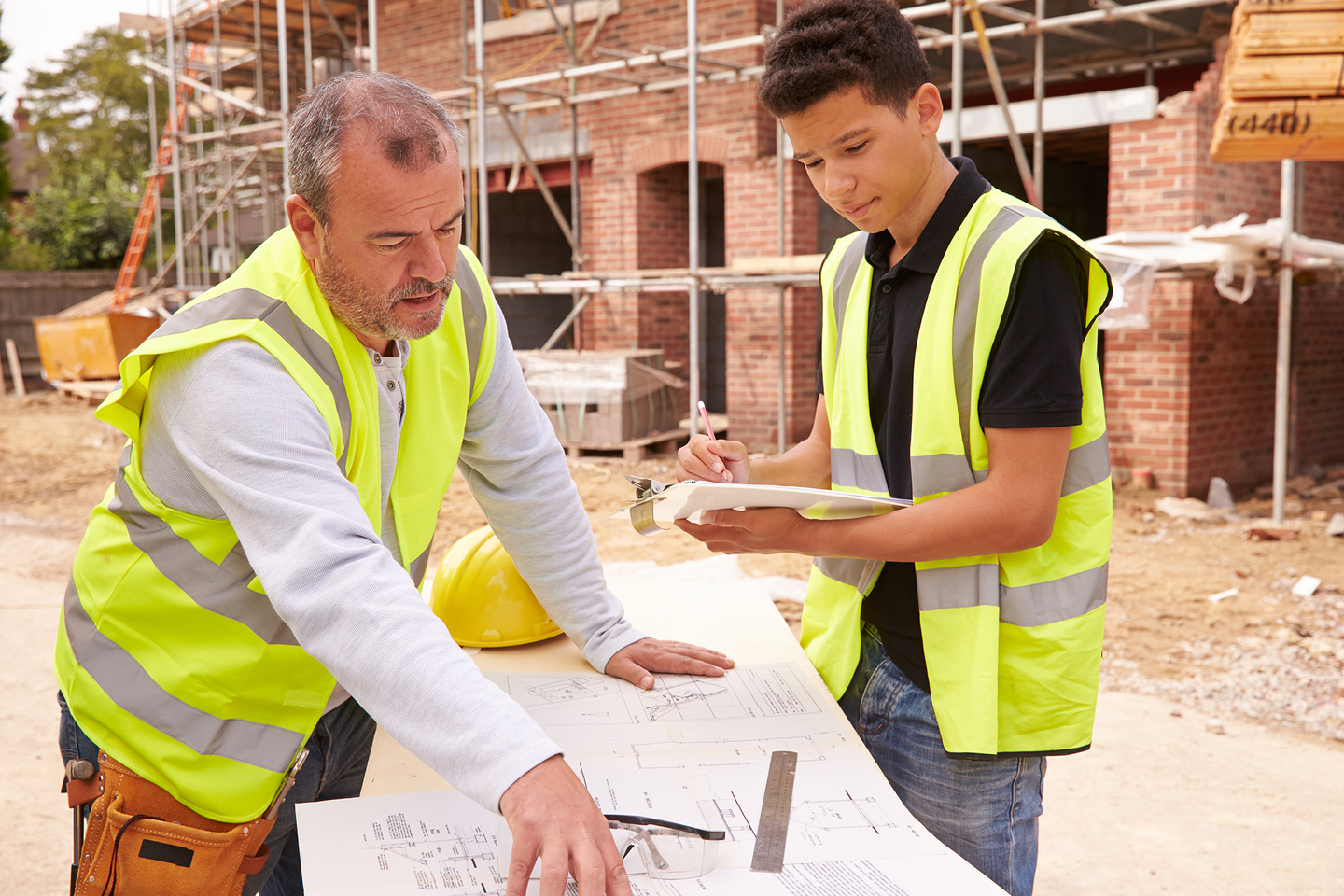 Who is it for?
"A wonderful opportunity to students to engage in a meaningful programme that develops them both socially and academically. The SATRO construction course offers students real currency and enables them to succeed practically, setting them up as desirable candidates to progress onto college courses and apprenticeships.
This is what vocational education should be! "
Assistant Head July 2021

Schools choose the Mobile Classroom for those that wish to study and follow a Construction qualification, for students who find mainstream education difficult and need a vocational subject to engage their learning, or to provide practical sessions to students who struggle in their learning.

We bring all that is necessary to teach a practical hands-on construction skills for two hours every week for up to 8-10 students subject to agreement.
Schools can select from: joinery, plumbing, bricklaying and electrics. All our practical units include information about the opportunities in the Green Energy economy which will be growing for young people with the skills we are teaching. An important new addition to the qualification is a Progression Planning unit which supports students consider pathways into careers in the construction industry.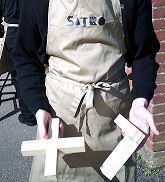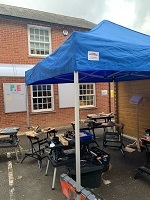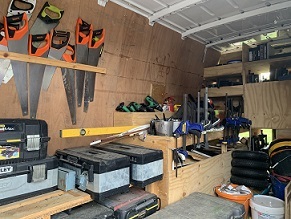 SATRO offer the following courses:
BTEC Level 1 Introductory Construction - 1 year Award and 2 year Certificate
Taster Courses (6 -12 weeks) to support student subject choices or as a practical activity
SEN practical and vocational skills - 1 year SATRO Award
We currently work with over 30 schools and colleges including mainstream, SEN, alternative provision, pupil referral units and employability programmes. Each week we deliver over 100 hours of vocational teaching.
From September 2022 the full academic year costs will be £8,487 inclusive of all materials and an experienced tutor in the Construction industry. We are able to support schools seek additional funding to run the course and can provide a free taster session.

This programme meets the GATSBY Benchmarks: linking to the curriculum (GB4); engagement with employers and employees (GB5) and experience of the workplace (GB6).
Outcomes
SATRO have been running the construction programme for over 15 years and this academic year we have 442 students studying with our seven tutors in schools across the South East.
In 2021 we awarded 135 BTEC level 1 qualifications, 102 students are continuing into the 2nd year of the Certificate programme, and we supported a further 20 in achieving their Level 2 qualifications through their schools. Teaching continued in-person through lockdown for vulnerable students and was provided remotely during school lockdowns. In addition we were able to support a further 52 students and 28 young learning disabled adults as part of our SATRO Award scheme.
In 2021 teacher feedback was overwhelmingly positive on the outcomes achieved by students:
What was the most important element of the SATRO sessions for your students ?
"The sense of achievement they get from completing practical projects whilst also developing important skills to serve them well in their future."
What are the next steps for the students on the SATRO construction course this year?
"Staying at school for post 16, college to study a construction related subject, apprenticeship in construction"
Would you recommend this course to other schools and if so, why?
"Yes - the approachability of the tutors, the strong support from SATRO centrally, value form money and the outcomes that students achieve not just academically but socially and physically"

To find out more visit our online construction resources that were developed during lockdown to support our students with their ongoing studies.
Volunteering with our Construction Classes
Careers Chat
As part of learning for all our construction students we welcome volunteers to join sessions to share their career experiences. We welcome apprentices, local trades people, site managers, business owners and the construction industry. Topics of discussion include:
pathways into the industry: work experience, traineeships, apprenticeships, college courses;
industry requirements such as CSC cards;

a day on the job;
working in a team;
career pathways and salary expectations.
This is a 1-2 hour commitment in a SATRO classroom located close to home or a workplace across our 5 counties of operation.
"I really enjoyed visiting both schools (mainstream and pupil referral unit), Rob is great at his job! It is a shame to hear that PRU school funding is difficult as the students were great and I think it really gave them a space away from their problems." SATRO Volunteer 2022
Site Visits
We welcome the opportunity to take small groups of 8-10 students from school to a local construction site (big or small) to see for themselves the industry at work. This will be organised with the school and our construction tutor will join the class on the visit to relate learning back into their classroom.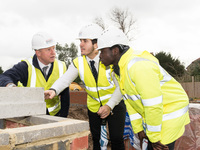 Visits will normally last 1-2 hours in total allowing students to return to school within a half day session. SATRO will coordinate visits between the school and the construction site to ensure that all H&S and Safeguarding requirements are organised.