New Technology in Construction

The construction industry continues to be at the forefront in utilising new technology. As we move forward in this decade many elements of the work we see on a construction site and their planning will be supported and enhanced by technology. Here are just a few examples of jobs within the industry:

Career as a drone pilot - click
here
Career as a BIM manager - click
here
Career as a Wind farm geoscientist - click
here
Career as a 3D visualiser - click
here
Career as a sustainability manager - click
here
The resources we provide on this page are linked to our Mobile Construction Classroom teaching. The links to videos and existing websites are provided recognising their ownership and responsibility for the content.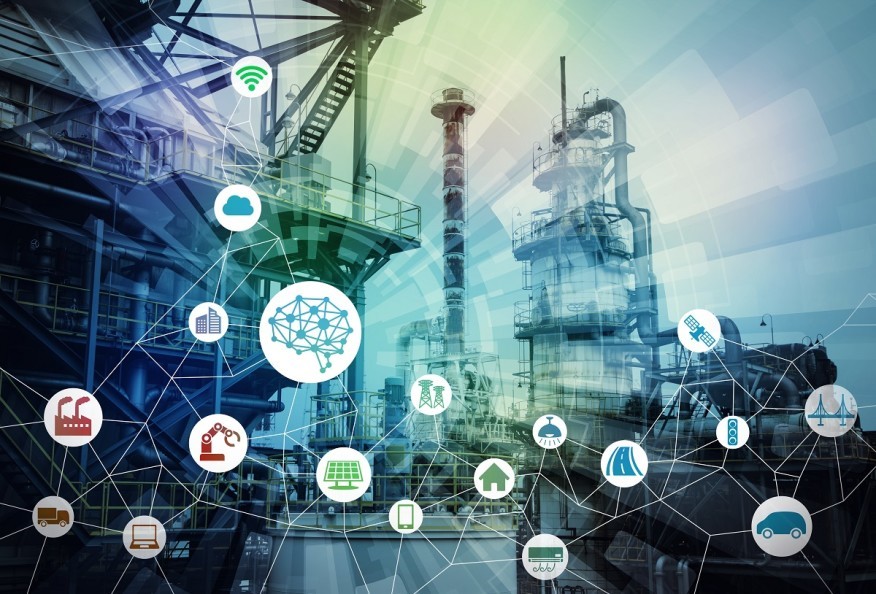 Trends in Construction Technology

The construction industry today is starting to fully integrate many new technologies to aid design, planning, costing and workforce support. These include:
Computer Aided Design (CAD) in design and planning

3D Printing to print materials specifically for a site

Building Information Modelling (BIM)

Drones for surveys and viewing large projects from different angles
As we start the new decade there are many more that will increasingly become a daily part of construction projects including:
Cloud Technology
Artificial Intelligence
Robotics
Wearable Technology

Green Technology
We examine these themes below in more detail. Most importantly they highlight that the construction industry today includes many different technology based careers.
Nine Construction Technology Trends in 2019 - watch
here
Building Design

Computer Aided Design & 3D Printing - the use of computer aided design software has been used for many years to produce the technical construction drawings for a building. This is being taken further to allow the pre-fabrication of materials to the necessary specification. Using 3D printing technology parts are produced in the factory and taken to site ready for construction. This streamlines the supply process. The industry is now even looking at looking at printing some materials on site now. This is what it might look like: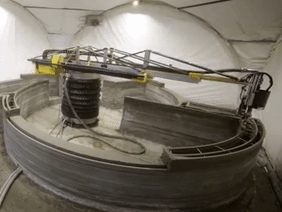 Building Information Modeling (BIM) is a 3D model-based computing system that provides architecture, engineering, and construction professionals with the insight and tools to more efficiently plan, design, construct, and manage buildings and infrastructure. This sytem can then give support for the use and maintenance of buildings throughout their entire lifecycle and even to demolition.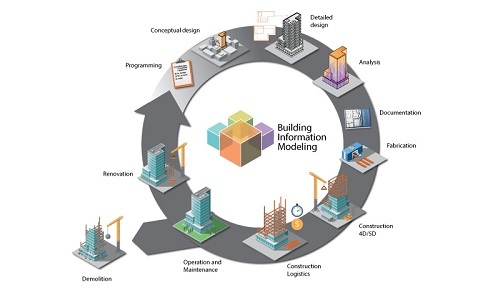 Drones & Robotics
Drones - these are now a widely used technology in construction surveying and taking aerial images of sites. They have high resolution cameras or video which can be built into 3D modelling as well as giving people a birds-eye view of their site including the highest part of a building or bridge. They are increasingly used for health & safety monitoring and in the insurance industry to assess damage after a fire or collapse of part of a building before sending workers in to investigate.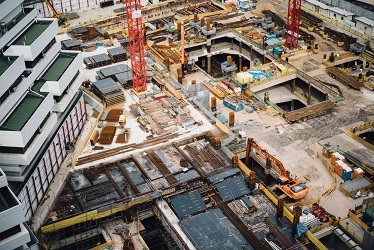 Robotics - are increasingly being used to help address areas of low productivity. Robots can carry out repetitive work like laying bricks or using automous driving follow standard tasks. See some examples below:
Robotic bricklaying - watch video
here
Autonomous digger - watch video
here
Wearable Technology

Virtual Reality - the use of VR headsets in construction is used to visualise various elements of a project. It can bring together the elements of CAD and is behind a wall taking design drawings into reality, or to manage health and safety risks.

Find out more about using VR in construction - click
here
Mobile Technology - the use of mobile technology is everywhere in life now and this is equally true in the construction industry. Many large construction sites will set up their own broadband access to support communications across the site for phone and IT access. Increasingly tablets and smartphones are used for technical details and drawings. Also this technology is expanding into risk assessment and safety information including COSHH etc.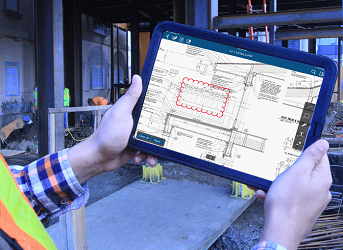 Wearable safety devices - the latest advance in this technology is wristbands that will advise workers they are within the COVID safety distance of each other. Similar devices are used to report falls on-site and the location of the worker who may be injured.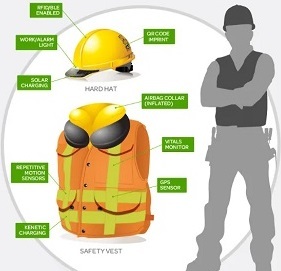 Exoskeletons - used a lot in manufacturing the exoskeleton gives the worker on-site the additional strength and endurance to work in difficult situations eg. on a roof panel, lifting heavy or awkward weights or undertaking repetitive tasks.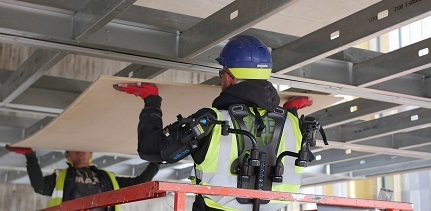 Green Technologies

The construction industry is increasingly using green technologies to respect the environment, save energy and reduce waste. The types of technology you will already see on-site are:

small wind turbines or solar panels to generate electricity
design of new buildings to benefit from geothermal power
recycling of waste materials
noise reduction on equipment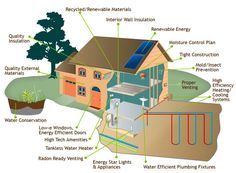 There are also new technologies that are starting to impact in construction such as the use of carbon capture from waste emissions to create insulation or building blocks.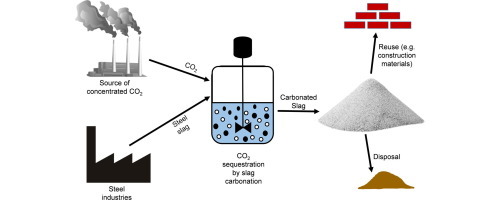 Contact Us