Energy Monitoring Challenge
Fully Booked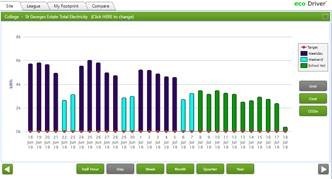 Fully Booked for 2019/20 - get in touch to book for next year
An opportunity to put your students at the heart of your school's energy sustainability project and see how they can make the school real monetary savings!
We offer the chance for 10 primary schools to take part in a fully funded year long programme to monitor their school's energy consumption real-time. Starting with an Energy Workshop we will support them across the year as part of your STEM or ECO club in influencing how the school, staff and students can be more energy conscious and make real savings on their energy bills. Those savings can then be re-invested in STEM education to support your students' ability to influence the solutions of making our world a sustainable place to live. The challenge will end with a presentation ceremony at Philips in Guildford.
Sponsored and supported by Philips, PowerCor and TR Control Systems, the first 10 state primary schools will be fully funded. Energy metering can be done through your existing SMART meter or by the addition of a small stand-alone meter installed and funded by the project.