Energy Saving Challenge
A six month long competition to encourage the electricity saving in school and reduce carbon emissions. Delivered with Powercor metering technology.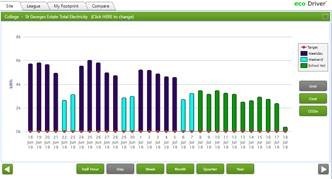 What is it?
An opportunity to put your students at the heart of your school's Sustainability project and see how they can save electricity and reduce carbon emissions.
We offer the chance for 10 primary schools to take part in a fully funded six month long programme to monitor and reduce their school's electricity consumption. Starting with a Sustainability workshop we will continue to support them as part of your ECO club in influencing how the school, staff, students and the wider community can be more energy conscious and make real savings with their energy bills. At school the savings can then be re-invested in equipment to further enhance sustainability.
Sponsored and supported by PowerCor and CNOOC, the first 10 state primary schools will be fully funded. Energy metering can be done through your existing SMART meter or by the addition of a small stand-alone meter installed and funded by PowerCor.