Fascinating Fossils
Delivered by an experienced geologist, the workshop will include practical discussions on what fossils are and how they form and much more!
Curriculum Topics:
Evolution & Inheritance, Living Things & Their Habitats, Properties & Changes Of Materials and Working Scientifically.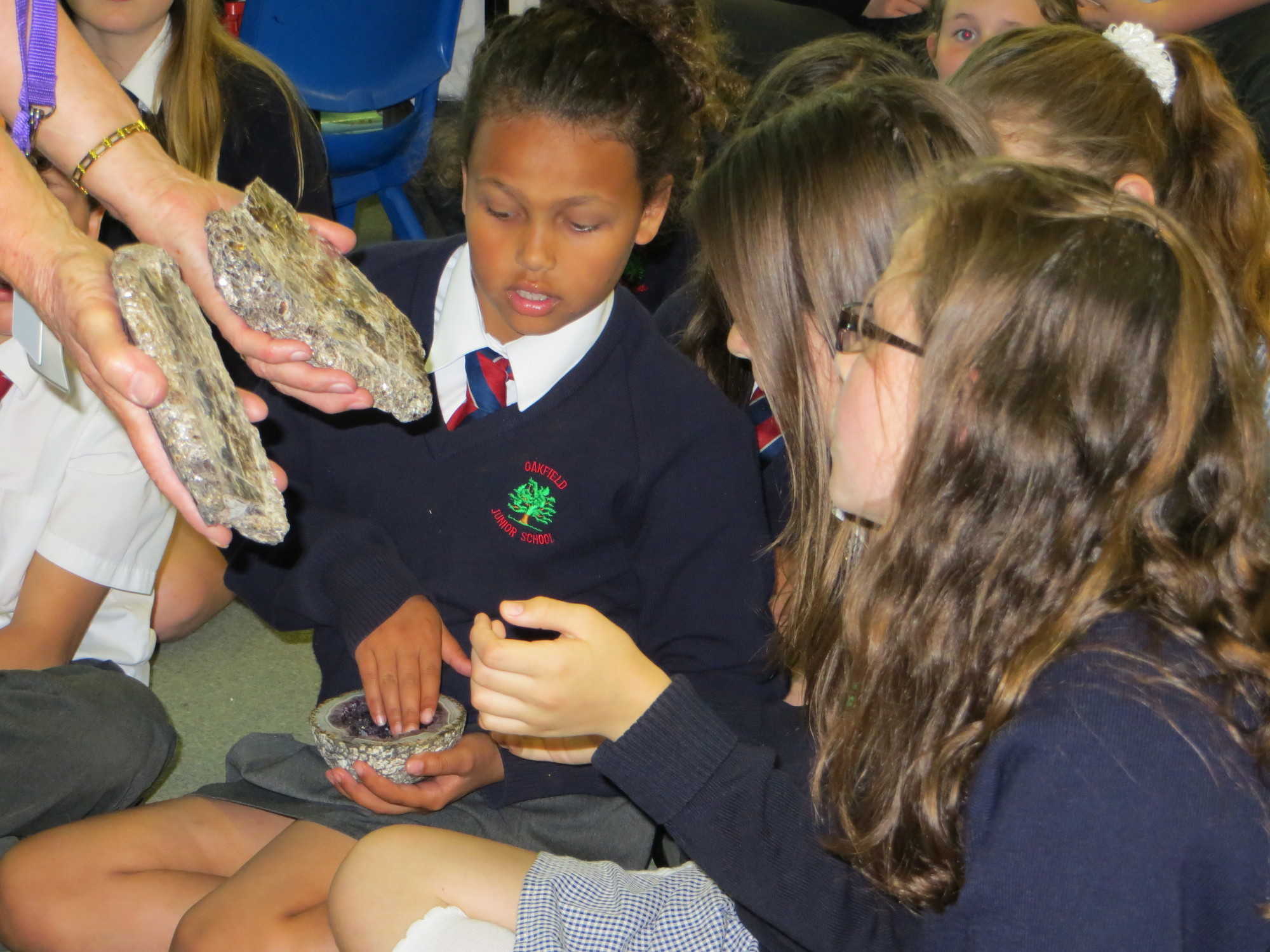 How the day works?
Fossils and changes through time is a workshop designed to fit in with the primary science curriculum. Delivered by an experienced geologist, the workshop will include practical discussions on:
What fossils are and how they form
How ammonites or graptolites have changed through time to demonstrate the basics of evolution and inheritance
Timeline exercise for students to order changes in atmospheric conditions and life styles
Brief introduction to the work of palaeontologists
How much does it cost?
A full day at school which provides 2 sessions (am/pm) for up to 30 students each time. We also offer a discount for back-to-back bookings to cover larger or different year groups for example in MATS and school clusters.
State & SEN discounted* to £500/day
Independent Schools - £600/day
* As part of SATRO's charitable purpose
What are the benefits of this activity?
How students benefit:
Good enquiry science session from a professional geologist
Identification of specimens brought to class by the presenter
Bringing geology to life with practical examples of fossils
Learn about a career in geology.
How teachers benefit:
Accurate information from an accredited Earth Science Specialist
Genuine samples brought to the classroom and exercises to extend understanding from them
The workshop supports the delivery of a practical understanding of these elements of study in the curriculum.
How schools benefit:
Assists in meeting Gatsby career engagement benchmarks starting from a primary setting
Offers an exciting, flexible workshop to support pupils' learning
Helps enhance the school's reputation for creative learning.