Fascinating Fossils
Delivered by an experienced geologist, the workshop will include practical discussions on what fossils are and how they form and much more!
Curriculum Topics:
Evolution & Inheritance, Living Things & Their Habitats, Properties & Changes Of Materials and Working Scientifically.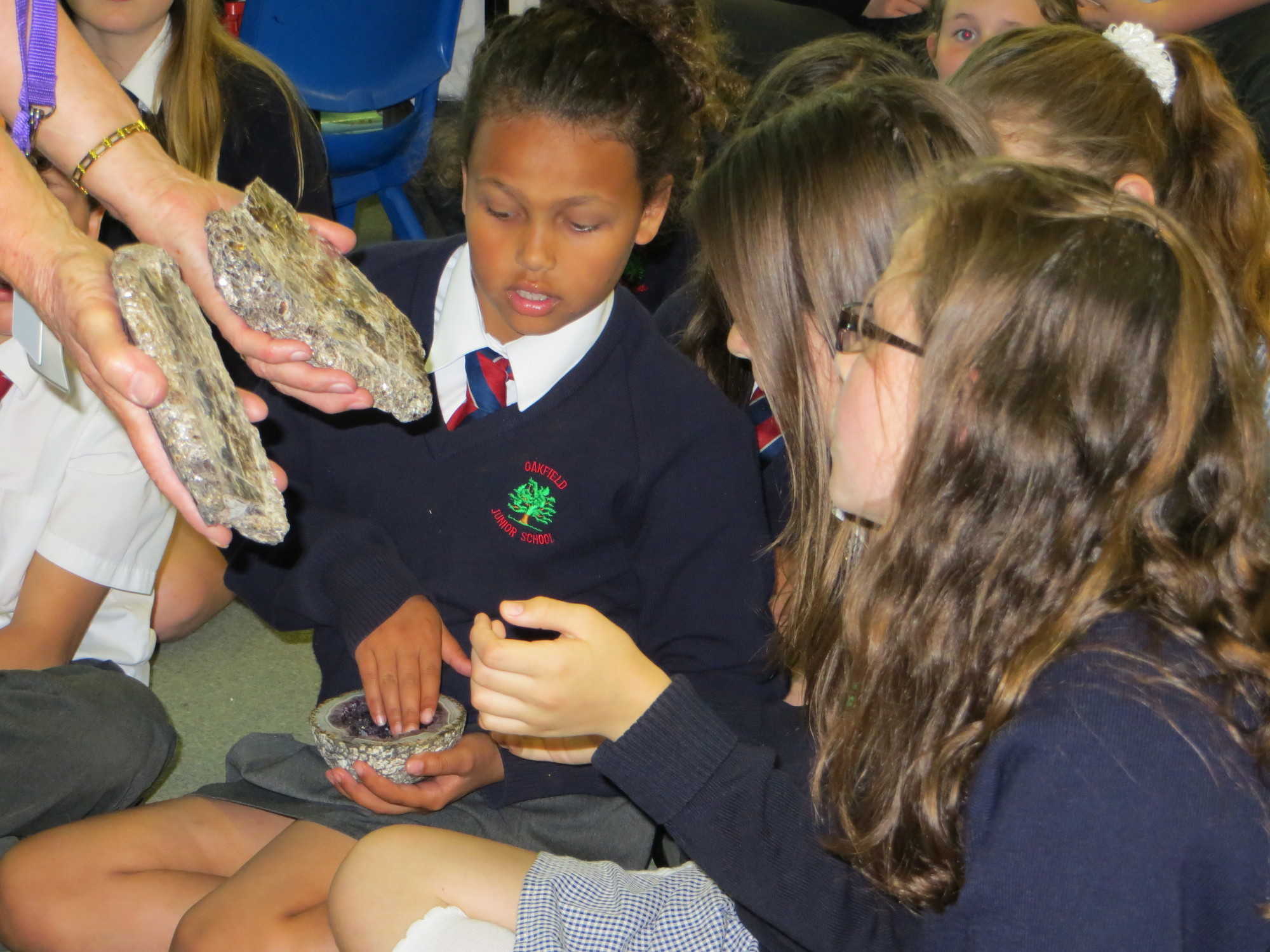 How the day works?
A full day exploring how fossils are formed and the information we can gain from them.
The workshop will cover:
The different types of fossils and how they are formed;
The information we can gather from fossils;
Practical activities and group work looking at evolution, the work of palaeontologists and changes through geological time;
The use of virtual reality headsets to explore fossils.
The goals for the fossils workshop are to:
Encourage students to develop key knowledge about fossils;
Allow students to explore the work of palaeontologists;
Allow students to work together to solve problems.
How much does it cost?
A full day at school which provides 2 sessions (am/pm) for up to 30 students each time. We also offer a discount for back-to-back bookings to cover larger or different year groups for example in MATS and school clusters.
State & SEN discounted* to £500/day
Independent Schools - £600/day
* As part of SATRO's charitable purpose
What are the benefits of this activity?
How students benefit:
Good enquiry science session from a professional geologist
Identification of specimens brought to class by the presenter
Bringing geology to life with practical examples of fossils
Learn about a career in geology.
How teachers benefit:
Accurate information from an accredited Earth Science Specialist
Genuine samples brought to the classroom and exercises to extend understanding from them
The workshop supports the delivery of a practical understanding of these elements of study in the curriculum.
How schools benefit:
Assists in meeting Gatsby career engagement benchmarks starting from a primary setting
Offers an exciting, flexible workshop to support pupils' learning
Helps enhance the school's reputation for creative learning.