Join the first Surrey-wide programme to embed gaming development skills into the classroom. Free training, software and support from video game ambassadors.
Gatsby Benchmarks:
This activity helps towards meeting the following Gatsby Benchmarks: (GB4) linking curriculum learning and careers and (GB5) encounters with employers.

In an increasingly digital world, equipping students with the skills they need to succeed is more important than ever. One of these skills is game development, a field that combines art, technology, and problem-solving to create immersive experiences that engage and entertain.

Join the first Surrey-wide programme to embed games development skills in the classroom with free training, software and after-school club support with Into Games, NI Screen and Into Film.

Game development also offers a unique opportunity to engage students in STEM subjects, including computer science, maths, and physics. Using game development as a teaching tool, teachers can make these subjects more relevant and engaging for students, helping to spark their interest and inspire them to pursue further studies in these fields.

Moreover, game development can also foster critical soft skills such as teamwork, communication, and creativity, which are essential for success in any field. Teachers can provide students with a holistic education beyond traditional academic subjects by teaching game development.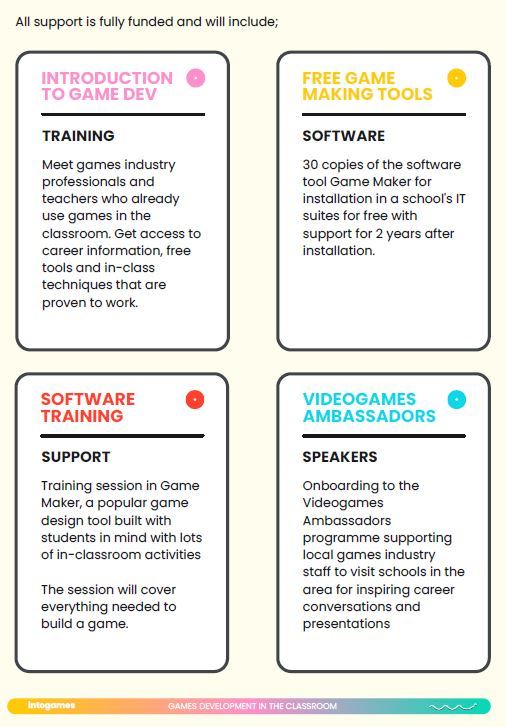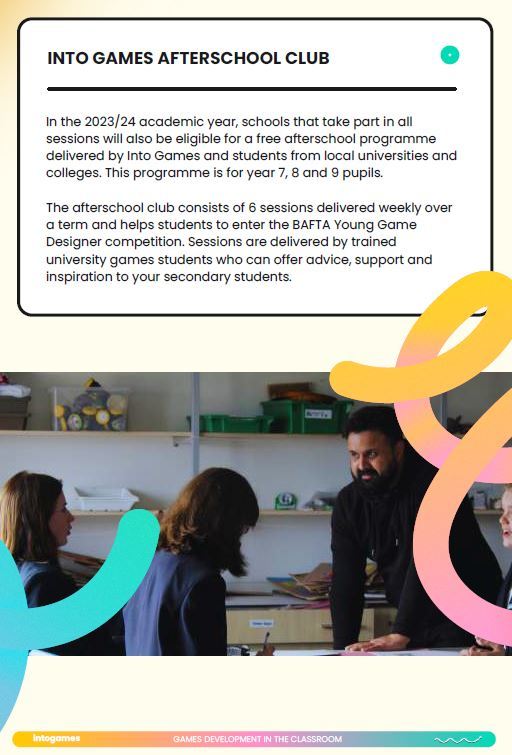 How much does it cost?
This joint project for SATRO and Into Games is supported though the Community Foundation for Surrey and is free to schools.