Mega-Structures Challenge
Curriculum Topics: Number, Ratio & Proportions, Geometry, Forces, Measurement and Working Scientifically.
How the day works?
The Mega-Structures Challenge is suitable for a wide range of ages and abilities to explore ways of making structures: a refugee shelter (primary), a stadium or bridge (secondary). The students will need to consider the purpose of the structure, look at design including building technique with paper tubes and the forces at play in construction. They will then build, cost and present their solution. They will work in teams encouraging creativity, developing problem solving capability, business and presentation skills.
The session is led by experienced staff, who will bring specialised kit - all the schools need to provide is the paper. The challenge is supported by our volunteers from a business or engineering background, giving participants the opportunity to talk about STEM careers.
How much does it cost?
A full day at school for a group of up to 120 students. We also offer a discount for back-to-back bookings to cover larger or different year groups for example in MATS and school clusters.
State & SEN discounted to* £750/day
Independent Schools - £900/day
* As part of SATRO's charitable purpose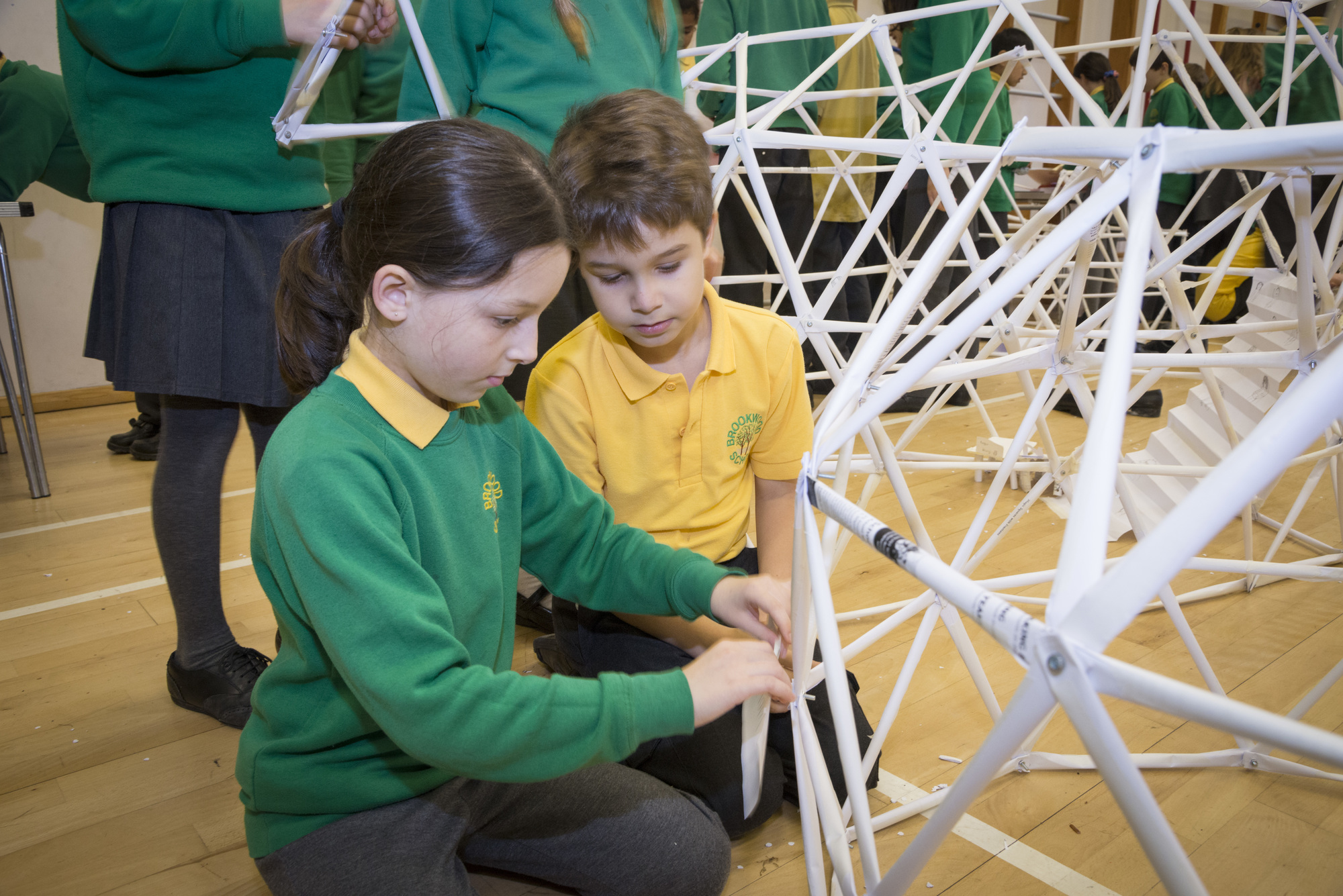 What are the benefits of this activity?
How Students Benefit:
Engages them in problem solving, working to very tight deadlines as a team
Brings Maths and Literacy to life in a practical and applied manner
Raise awareness of the built environment
Gives them experience of working with external visitors and an opportunity to discuss careers.
How Teachers Benefit:
Brings functional Maths and English to life and kick-starts a problem solving approach
Provides an opportunity to develop extension work on structures themes
Ideal ice-breaker to mix up new year groups or different sets
A full energy day with opportunities for creative learning all brought to your school.
How Schools Benefit:
Helps enhance the school's reputation
Develops links to local employers through the volunteer engineers involved in the challenge
Challenges can be tailored to address particular aspects of functional Maths or English
Challenges can be used to consolidate modules within the Science, Engineering and Enterprise curriculum.