Mobile Construction Classrooms
Our tutors all have experience in the construction industry and have teaching qualifications. They have chosen to work with us to inspire the next generation and give others the opportunities they had to enter the industry.
The course provides a range of units from Joinery and Carpentry, to Bricklaying, Electrics, Plumbing and Construction Drawing. A good basis is provided in Health and Safety across all units and we aim to introduce opportunities to learn from real-world experiences including site visits.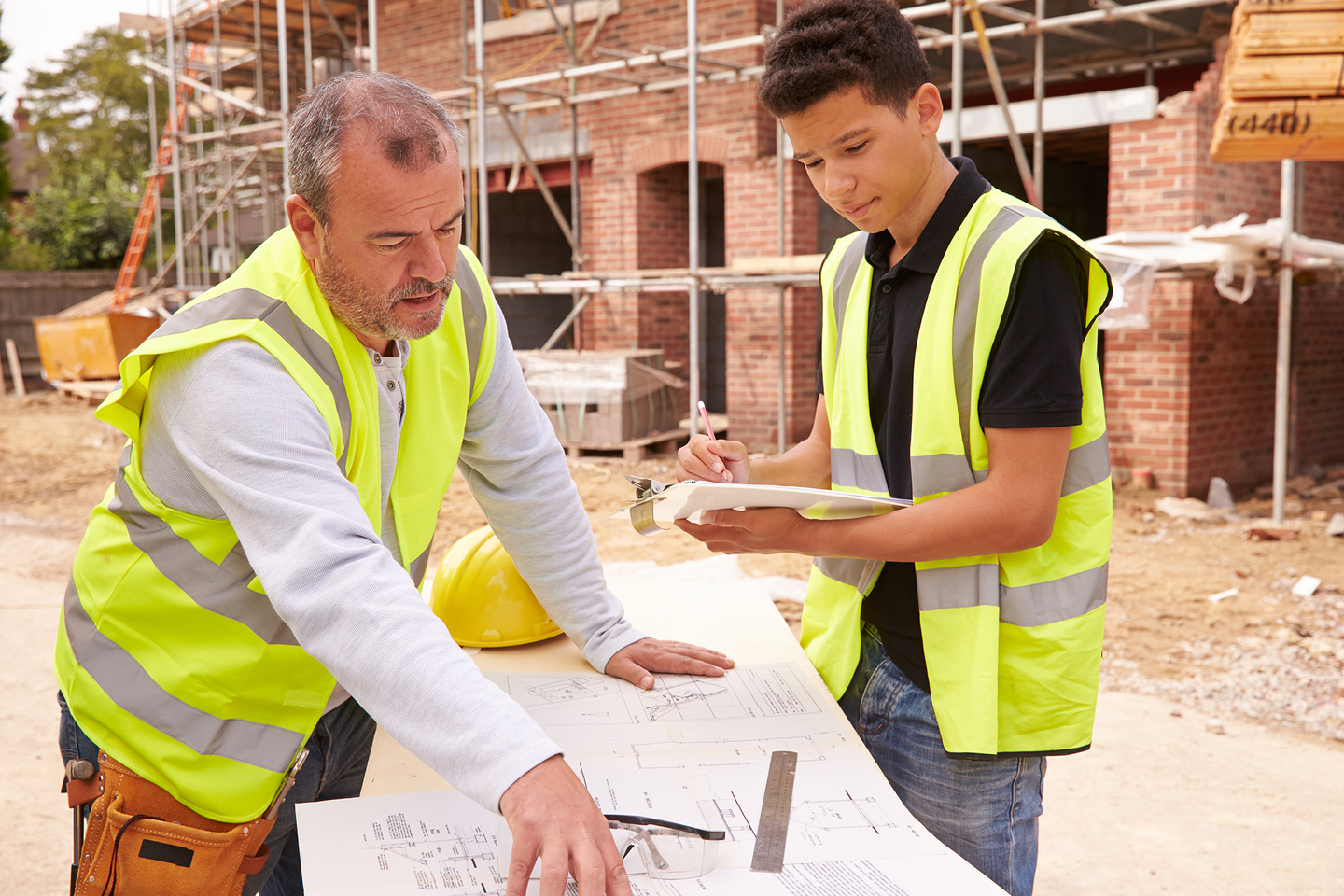 Who is it for?
Schools choose the Mobile Classroom for those that wish to study and follow a Construction qualification, for students who find mainstream education difficult and need a vocational subject to engage their learning or to provide practical sessions to students who struggle in their learning.
We currently work with over 25 schools including mainstream, alternative provision, pupil referral units and SEN schools. For those with younger cohorts, more short term or complex needs, we can offer a SATRO Award.
If you are interested in running a session, SATRO are able to provide an on-site 2 hour taster session* for students considering this course. This will involve students in hands-on activities and an opportunity to meet a SATRO tutor.
A full academic year costs £8,200 inclusive of all materials and an experienced tutor in the Construction industry.
We bring all that is necessary to teach a practical hands-on qualification to a Level 1 standard for two hours every week for up to 8-10 students subject to agreement. Schools can select from units of study that include: joinery, carpentry, plumbing, bricklaying, electrics, home improvement, health & safety and interview skills.
This programme meets the GATSBY Benchmarks: linking to the curriculum (GB4); engagement with employers and employees (GB5) and experience of the workplace (GB6).
*£275 which is reimbursed if you register for a full academic course (September to September)