Build & Code
Pupils will work in pairs, one class at a time, to design, engineer and program Lego models using Ipads, a motor and sensors.
Curriculum Topics: coding, forces, design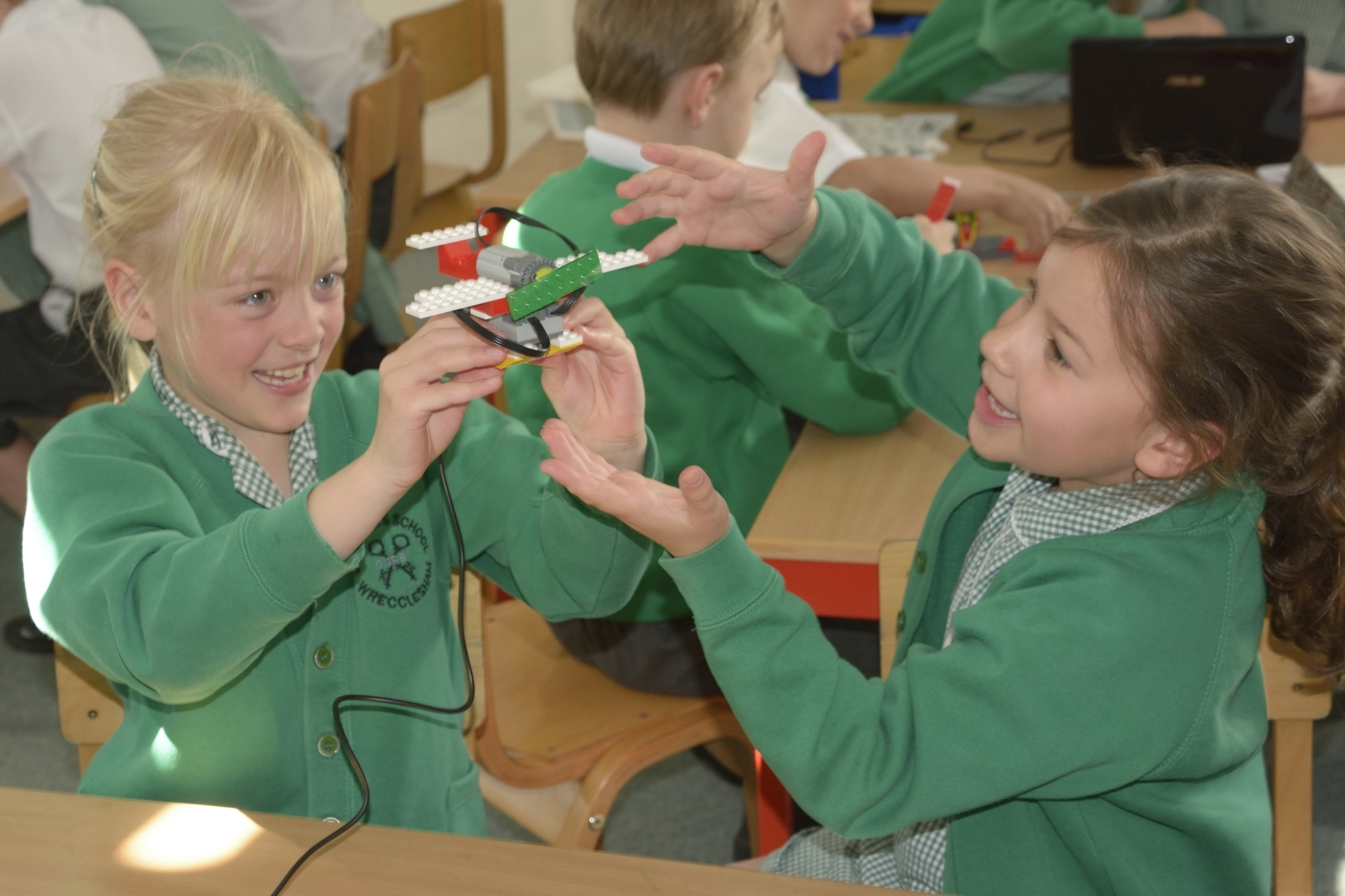 How the day works?
Students will work in pairs, one class at a time, will design, build and code models using Lego bricks, an Ipad, motors and sensors. The activity will be differentiated by age and ability.
During the day, students will:
Learn coding;
Write, adapt and create own code;
Design and construct Lego models;
Brainstorm to find creative alternative solutions;
Learn to communicate, share ideas and work together;
Work on simple machines, gears, levers, pulleys transmission of motion;
Use feedback to identify faults and improve their model.

Students will also work on transferable skills:
Explore problems by thinking about the advantages and disadvantages of possible solutions;
Keep trying when something goes wrong and encourage others to keep trying too;
Work with a positive attitude to new challenges;
Work well with others and support others if you can.

How much does it cost?
Delivery can be flexible by age group, for example up to an hour for KS1 to 1.5 hours for KS2. We can be flexible in providing back-to-back sessions across the school day delivering to different class groups.
State & SEN discounted* to £250/half day or discounted by 10% on the same day £475/full day
Independent Schools - £600/ full day
* As part of SATRO's charitable purpose