Rocking Rocks
A workshop exploring rocks, the rock cycle and bringing the work of geologists to life through practical activities and virtual reality.
Curriculum Topics:
Rocks, Classification, Careers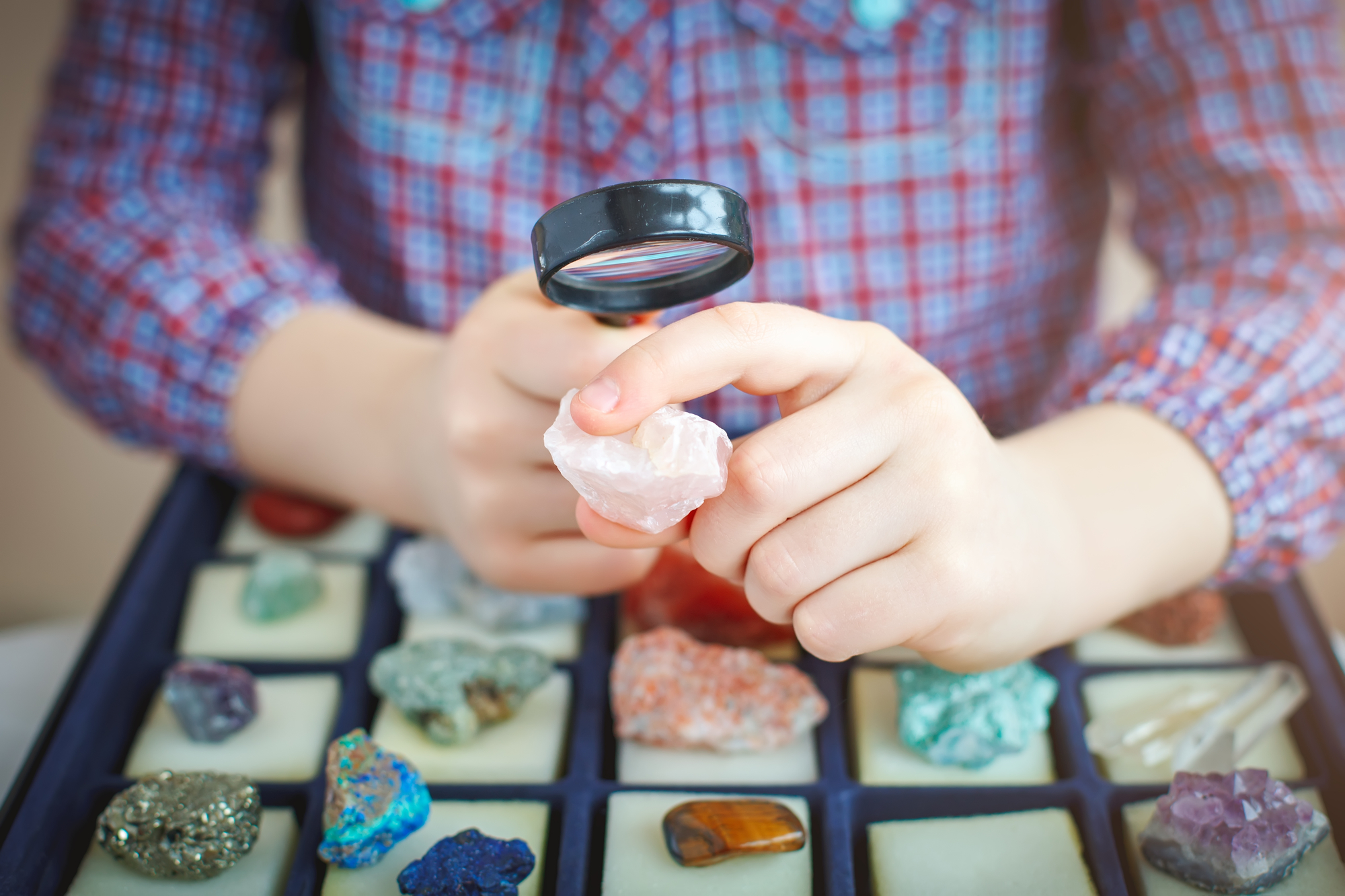 What will the workshop cover?
The workshop is aimed at introducing students to observation and investigation of the properties of rocks to understand how they were formed.
Topics covered:
The rock cycle and how different types of rocks are formed.

The different categories of rocks and their key features.
The work of geologists.
Practical activities and group work looking at identifying different rocks.
The use of virtual reality headsets to explore rock formations.
The goals for the Rocks workshop are to:
Introduce the rock cycle and different categories of rocks.
Give students the opportunity to develop practical skills and work scientifically.
Allow students to experience how geologists work and how to practically identify rocks and minerals.
Curriculum topics:
compare and group together different kinds of rocks on the basis of their appearance and simple physical properties
identify and classify rocks according to whether they have grains or crystals
learn about the range of jobs carried out by people they know, and to understand how they can develop skills to make their own contribution in the future;
How much does it cost?
Price for a half day £250 with a discount 10% discount on a second session the same day (£475). Please contact us to discuss specific requirements to cover different classes or year groups as delivery can be flexible to meet needs.

We may have funding available to support your ability to take part in this workshop particularly for schools with high levels of Pupil Premium. Please enquire when booking.