Rocks
Delivered by a professional geologist who brings enough samples for all of the pupils to examine. This activity looks at the formation of the Earth, the rocks and minerals within it and how to go about identifying them.
Curriculum Topics:
Rocks, Living Things & Their Habitats, Forces & Magnets, States of Matter, Working Scientifically.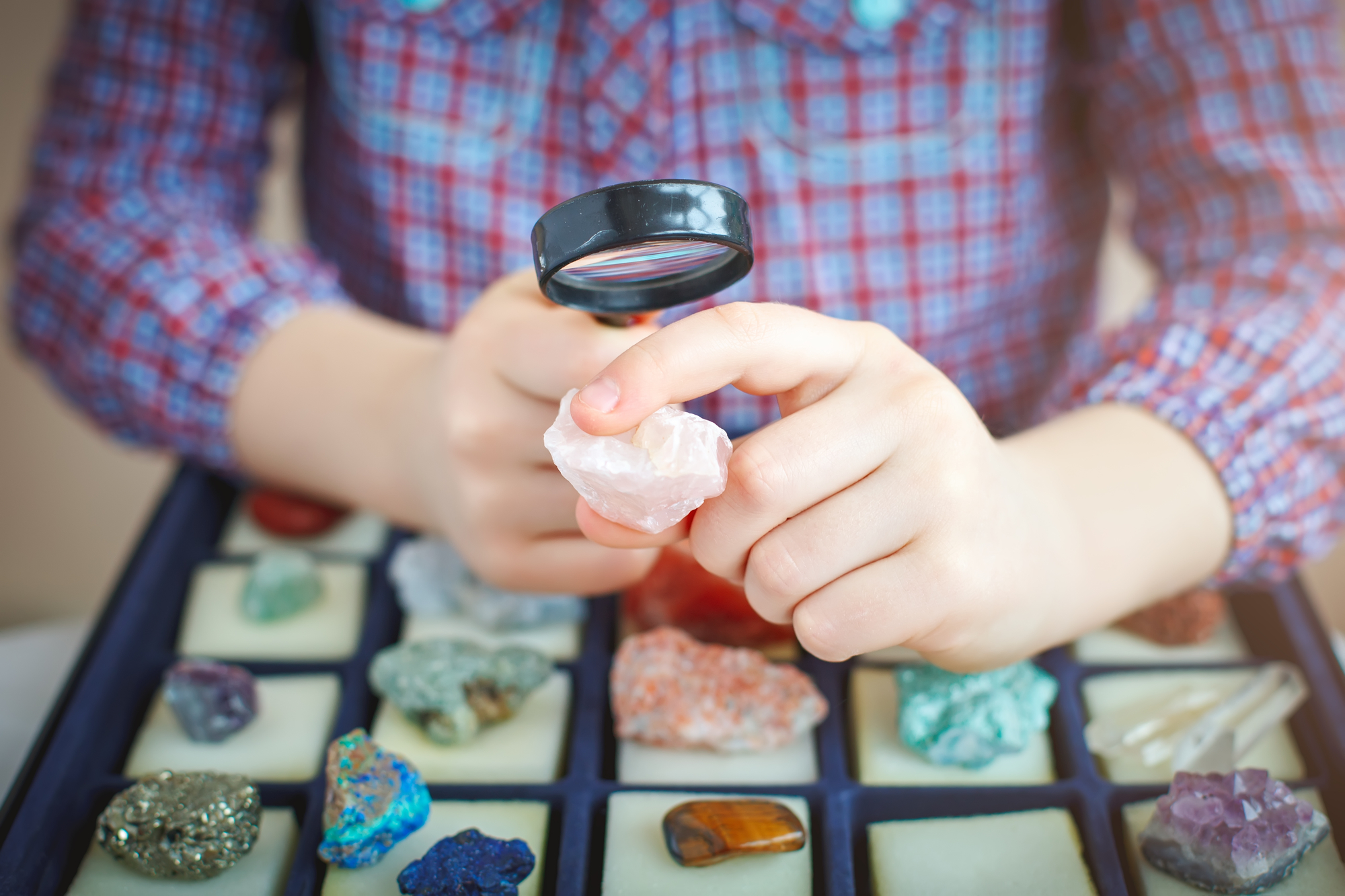 How the day works?
A full day exploring rocks, the rock cycle and the work of geologists.
The workshop will cover:
The rock cycle and how different types of rocks are formed;
The different categories of rocks and their key features;
The work of geologists;
Practical activities and group work looking at identifying different rocks;
The use of virtual reality headsets to explore rock formations.
The goals of this workshop are to:
Introduce the rock cycle and different categories of rocks;
Give students the opportunity to develop practical skills and work scientifically;
Allow students to experience how geologists work and how to practically identify rocks and minerals.
The day will allow for 2.5 to 3 hour sessions within a classroom environment with 30 students. The session will be supported by volunteers from industry dependent on availability and location.
How much does it cost?
A full day at school which provides 2 sessions (am/pm) for up to 30 students each time. We also offer a discount for back-to-back bookings to cover larger or different year groups for example in MATS and school clusters.
State & SEN discounted* to £500/day
Independent Schools - £600/day
* As part of SATRO's charitable purpose
What are the benefits of this activity?
How Students Benefit:
Science session from a professional geologist
Identification of their own specimens brought to class
Bringing subject to life with practical examples of use of rocks.
How Teachers Benefit:
An exciting, flexible workshop to support pupils' learning
Accurate information from an accredited Earth Science specialist.
How Schools Benefit:
Helps strengthen the schools reputation
Develops links to local companies with the volunteers involved
Assists in meeting Gatsby career engagement benchmarks starting from a primary setting
Helps enhance the school's reputation for creative learning