Problem Solving Challenge
Teams of six students in Key Stage groups take on an unseen problem solving challenge testing their STEM and work skills. We hold area heats to compete for a space at the Grand Final.
See below for upcoming dates and previous challenges.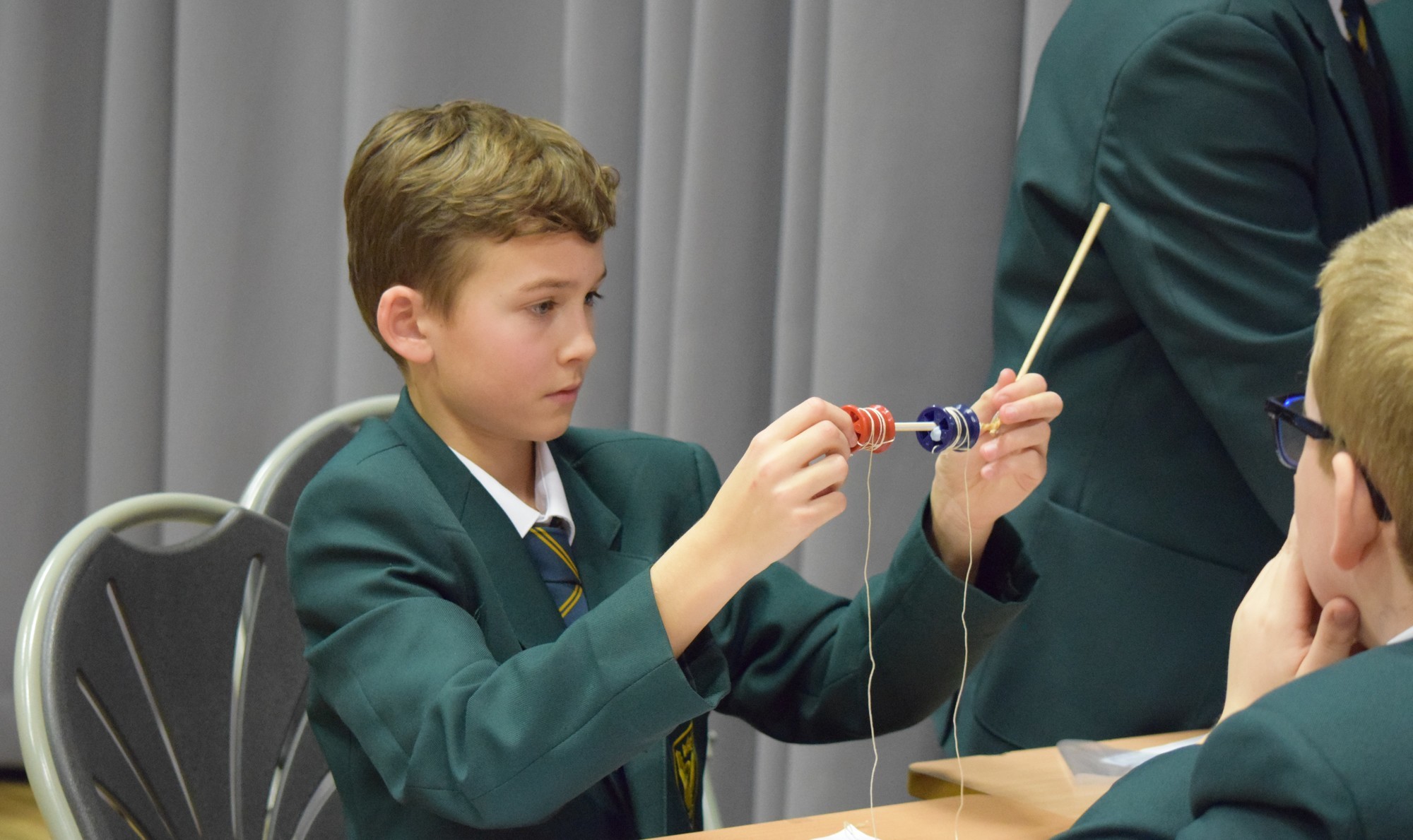 Problem Solving Challenge 2022
Click the button below for the booking form for the 2022 heats!
Teams will be set a problem to solve, using only the materials provided, within a fixed time. Schools will submit all team entries for judging. The top 10 from each key stage will be put through to the final. Note: only one Key Stage team per school.
Student Quote in attendance at a 2019 heat when asked, What have you learnt?

"How to work as a team to build each other's confidence, to create a structure that will suit what we have been asked to create and to manoeuvre quickly as a team to complete the task in time."
Please register your interest below.
Problem Solving Challenge In Action
The Problem Solving Challenge is an annual event which progresses through 5 regional heats to a Grand Final. It has been running for over 20 years and will involve nearly 1000 student annually.
Teams compete in teams of six in a desktop engineering challenge for one and half hours using only the materials and guidance provided in a pack. Each team is judged on reaching a defined set of goals be that height, length, speed or time. The challenge is to solve the problem using ingenuity, team work and creativity based on STEM skills.
Click the button below to watch the 2018 final!